Restoration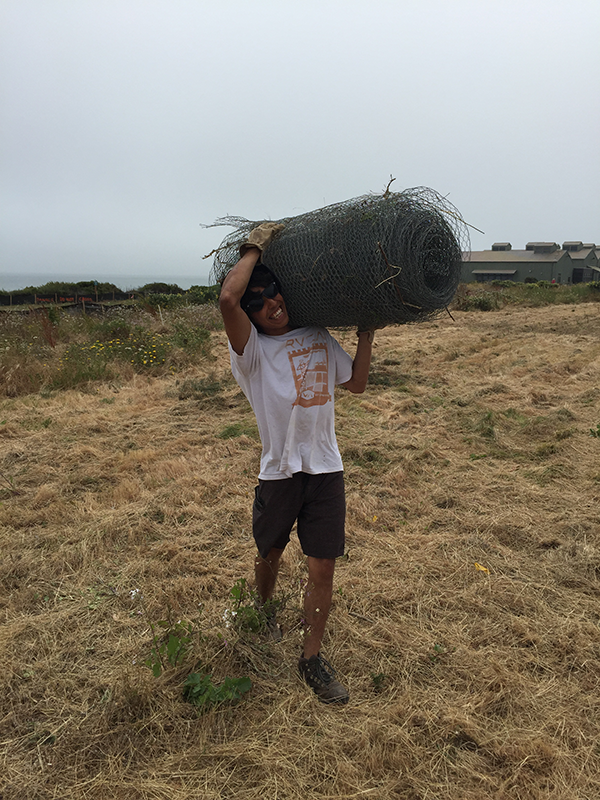 Younger Lagoon Reserve
staff, student interns, and volunteers are working to restore approximately 47 acres of former agricultural land to native grassland, scrub and seasonal wetland habitats.  Located on 
UCSC's Coastal Science Campus and k
nown as the "Terrace Lands", these lands were farmed for nearly 70 years, and left fallow for approximately 20 years until restoration efforts began in 2009.  
Restoration of the Terrace Lands is
 required by the California Coastal Commission as part of UCSC's Coastal Long Range Development Plan for UCSC's Coastal Science Campus.  Restoration efforts require extensive weed control, propagation of native plants, planting, and maintenance efforts; similar to farming or gardening, but in a wild-land setting. Each quarter, the reserve sponsors dozens of undergraduate interns and volunteers who participate in all aspects of restoration and stewardship activities.
Younger Lagoon Reserve's 
restoration efforts are guided by
Scientific Advisory Committee (SAC)
comprosed of academic and professionals in the fields of restoration ecology, hydrology, and local land use history.